Longitudinal Seam & Girth Welding
Standard Longitudinal Seam Welder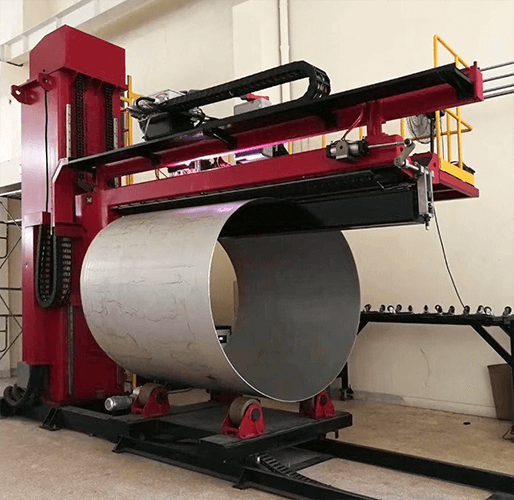 Standard Longitudinal Seam Welder using keys pressed mechanism, provides uniform and stable workpiece clamping and cooling effect.
It can be use for metal sheet, cylinder, cone cylinder, truncated cone, box structure, etc.
Side Beam Welder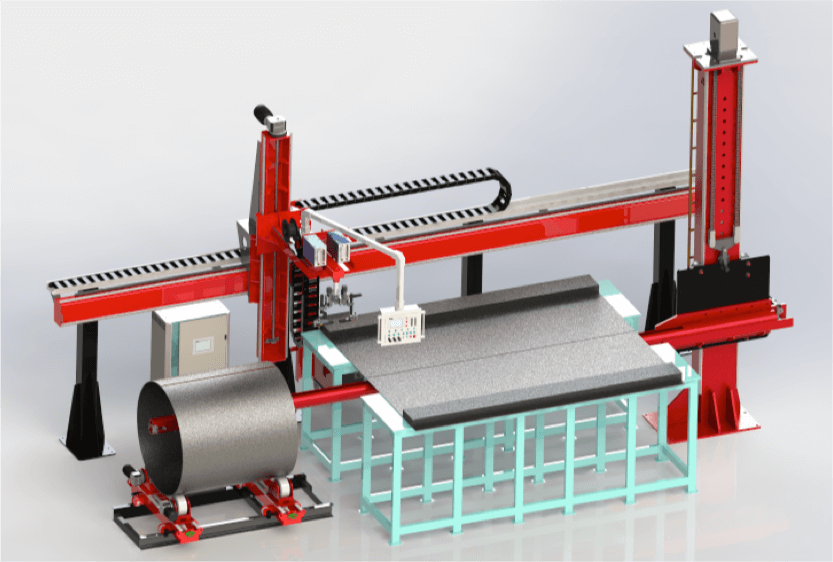 Side Beam Welder is a double use machine. It can be used for longitudinal welding of cylinders or plates with thickness of more than 4mm, especially for long longitudinal seam (up to 12 meters). With the turning roll, it can be used for cylinder girth welding.
Manipulator + Turning Roll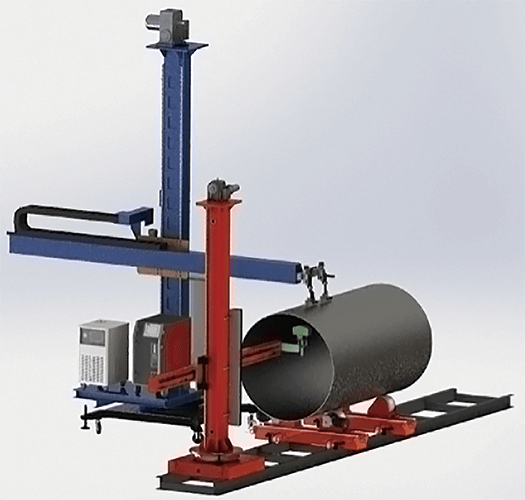 Manipulator + Turning Roll is the most common combination of longitudinal and girth welding for cylinder. It uses the horizontal arm expansion to do longitudinal seam welding, and uses the turning roll to rotate the workpiece to do the girth welding.