LHM- Plasma Welding Machine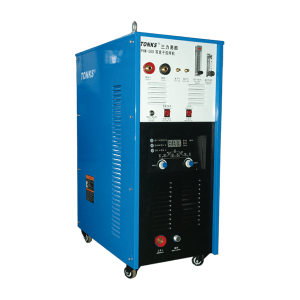 LHM-100/200/315/500 Plasma Welding Machine adopts IGBT soft-switch?inverter technology. It is a multi-function PAW machine. With different welding?torch and devices, it can be used in micro plasma welding, keyhole plasma?welding, plasma powder welding, plasma arc heating and plasma arc quenching.
The series of welding machines have been successfully applied to the welding of?most metals, such as stainless steel, Zinc-galvanized steel, alloy steel, copper,?nickel, titanium, molybdenum, tungsten, gold, platinum, rhodium, palladium and?other metals and their alloys.
It is usually used in sensor capsul, welded bellows, micro motor stator core,?stainless steel pot, industrial welded tube, pressure vessel, chemical seal,?medical equipment, automobile parts, mold repair, surface surfacing, etc.
Features of LHM- Plasma Welding Machine:
Wide Current Range: Providing quality performance on a wide variety of applications
High Duty Cycle: Suit for long-term continual welding
Smooth Arc: Repetitive, high quality
Preview Set Welding Parameter
Simple Interface: Automated or manual control
Soft-switch and Inverter Technology: Small power grids pollution and high efficiency, low breakdown rate
Remote Control: Welding switch and current
Easy installation: Plasma arc and main arc power source in one body
Water shortage protection
Specifications of LHM- Plasma Welding Machine: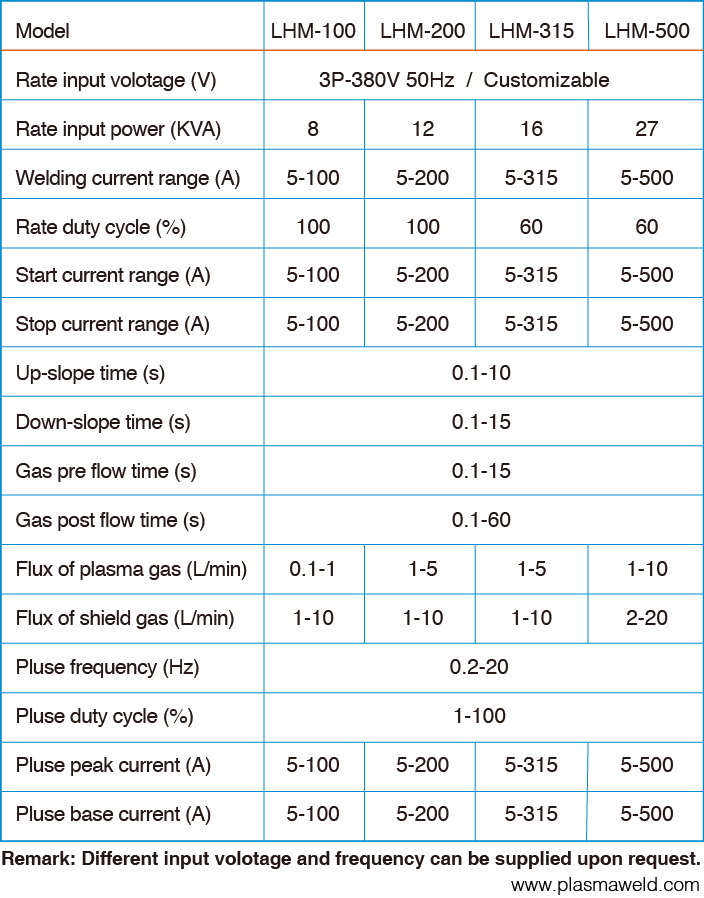 Advantage of plasma arc welding
Low amperage welding capability for thinner workpieces.
Suit for butt welding between plates of different thickness (e.g. car door).
Small arc diffusion angle and large welding arc make it easy to observe and operate.
More concentrated energy, smaller heat affected zone and deformation.
Excellent visual appearance with repeatability of the quality.
2-7- fold reduction in welding times in comparison with manual welding.
Protected electrode, offers long times before electrode maintenance (usually one 8 Hrs. Shift)
Lower cost. Compared with TIG, it can save electricity and gas. And it can save a lot of welding wire because it can weld without groove or only smaller groove.
Sample of plasma arc welding